Manufacturing document management
Keep your production documents organized, secure and easily available to users in your company such as on the shopfloor, in the office or remotely across multiple facilities.
MDM can be fully customized to work with your existing setup to enable paperless shopfloor operation. Restrict file access for users and machines, transfer files to and from machines, set up status-driven workflows, generate reports and easily backup or restore documents with the built-in versioning system.
MDM is the central hub that gathers all your production documents and provides easy access to the applications you use the most. MDM integrates with your existing applications such as editors, DNC and MDC systems as well as CAD/CAM systems from leading vendors.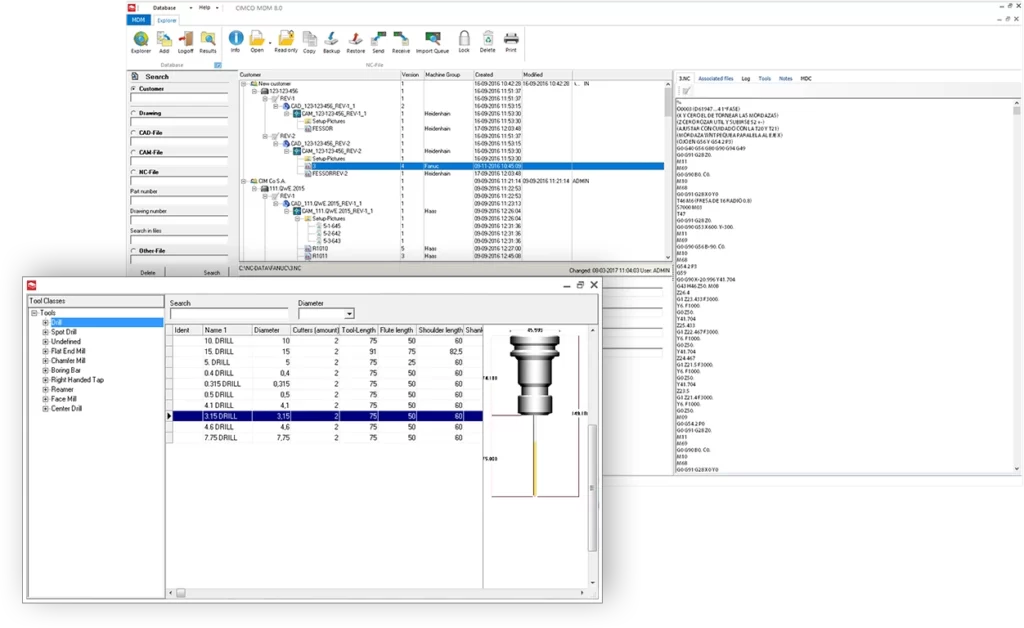 Always get the right document
Access your production documents from anywhere. MDM ensures the "right version" of a document is always accessed and only by authorized users.

Keeps documents organized
MDM keeps your documents organized by restricting where specific document types can be stored and who is authorized to access them.

Work smarter
Access your vital applications, all your production documents and manage file transfers to and from machines all from one place.

Restricted access to documents
Restrict who can access, modify, approve or transfer files and to which machines. Lock files when editing and request user-comments and other information when files are checked-in.

Production reports in a snap
Save time with auto-generated production documents and reports such as Tool lists, Setup sheets, DNC transactions, tool usage and QA documents in PDF and Word format.

Less clutter, more eco-friendly
Reduce paper clutter and printouts by instead accessing the digital production documents directly from the shopfloor or anywhere else.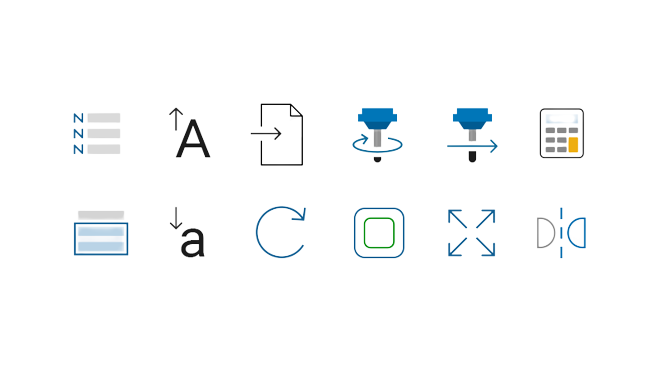 Works with your files
MDM work with your existing documents and directory structure in its current location. Effectively adding all the powerful functionality in MDM 'on top' of your existing files.
Easy to add files
Drag and drop files into MDM and they are automatically stored in the right location and renamed based on your preferences. Incomming files can also be placed in the Import Queue for later approval.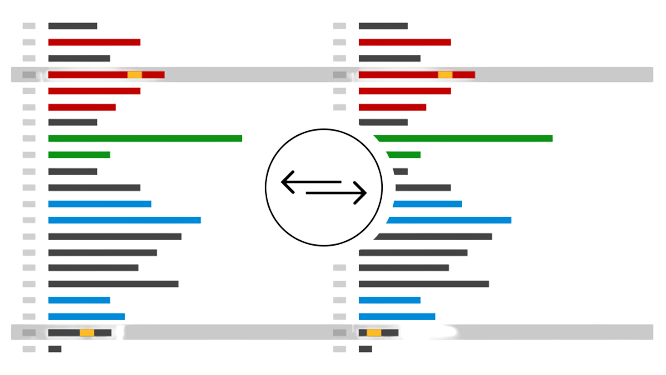 Advanced search
Search panel with global and folder specific search fields that change based on selection. Searches with multiple results are listed and can be exported to Excel.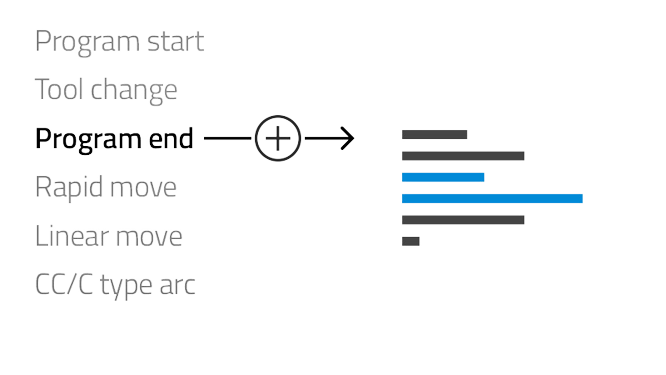 Version control
All documents are kept under version control and automatically raised in version when saved. Browse the version history of any file, compare versions side-by-side, or restore an older version if needed.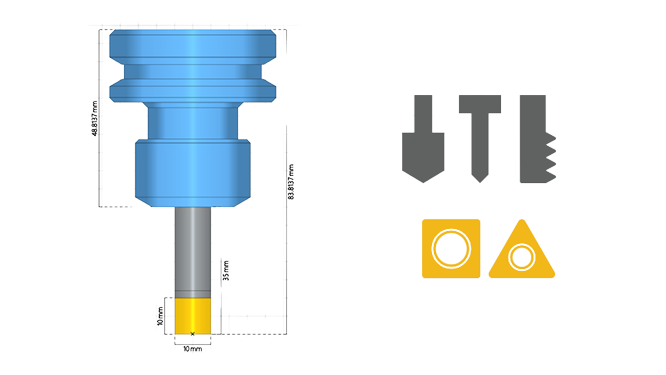 Machine file transfers
DNC support for most network-based machines including the option to remotely request files directly at the machine using the control or MDM Web Client. Thereby not having to leave the machine.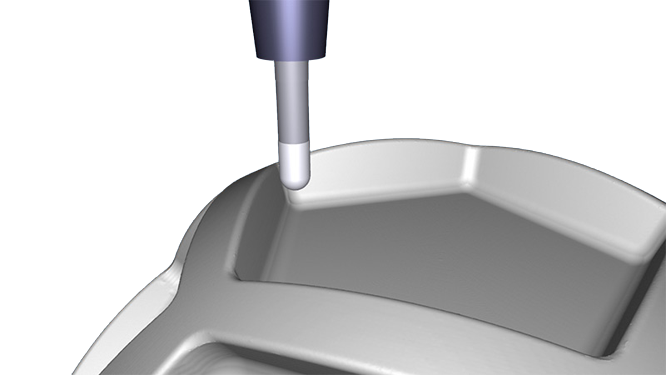 Software, CAD/CAM integration
Integrated with editors, DNC, MDC, and CAD/CAM systems from leading vendors. Preview/open part files directly, exchange tool information, auto-transfer and store generated NC code in MDM. Quick-launch buttons for your vital applications.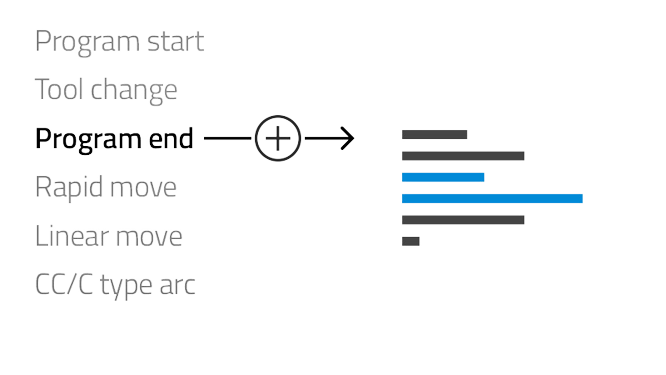 Logs and user permissions
Logging and fine-grained control over user permissions such as who can add, edit, approve/reject, send/receive, etc. Set permissions for any action including who can send files to certain machines.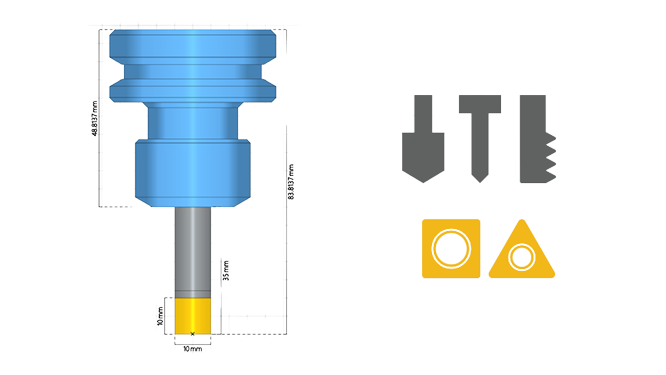 Tool manager
Manage all your tools in one location and exchange tool data across applications. Search, import or create custom tools. Includes tool diagrams with key measurements and usage statistics.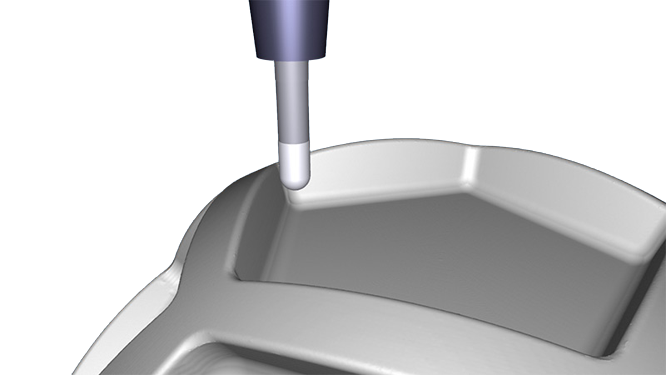 Automated workflows
Trigger custom workflows on actions such as a file changing status. A workflow can be locking a file for approval when modified, sending an email, requesting the fill out of a form, etc.
File management, meta-data, import
Customizable and adaptable search panel with global and Level-specific search fields (changes depending on the Level selected). Includes advanced options for filtering by date and time periods.
When multiple matches are found, results can be listed the Search Results window. Select a result to locate the Level/document or export results to Excel for further analysis.
File transfer, remote request
File review, version control, workflows
CAD/CAM integration, third-party applications, tool management
User and machine management, collaboration
Combine the information stored in MDM to generate a wast variety of reports such as 'Overview of transfers', 'Server usage by user' or 'Tool usage by project'.
Generate report templates to company standards with the integrated report designer. MDM automatically stores reports under their correct level.
Generate Tool lists, Setup sheets, Operation lists, QA documents, and drawings in print-ready Word or PDF format.
Add CIMCO DNC-Max to your MDM-system for the most advanced document management and CNC communications solution. DNC-Max provides full control over all program transfers and supports higher network protocols such as FANUC FOCAS and Heidenhain. Includes robust features such as dynamic feedrate and spindle speed adjustment, remote request, auto-receive, parameter offsets and more.